Bundles
Exclusively on getmysa.com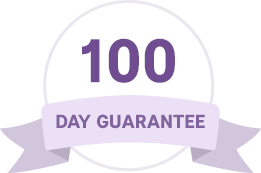 Our Guarantee
We'll give you 100 days to warm up to us.
100 days to save on your electricity bill or you get your money back.
Technical Specifications
Electrical
Compatibility
Most high voltage electric heating systems:
- Baseboard heater
- Convector (short cycle)
- Fan-forced convector (long cycle)
- Radiant ceiling heating
Electrical
Power: 3,800 W Max
Voltage: 120 V AC / 240 V AC
Current: 16 A Max

Fits standard size gang box
Certifications
Mysa is certified to the following standards:
- UL 60730
- CSA E60730
App & Connectivity
iPhone
Devices running iOS 10.2 and above
Android
Phone or tablet running Android 4.4 "Kit-Kat" and above
Connectivity
Internet connection required for remote access and "smart" thermostat features
Security
Supports WPA2
Traffic is encrypted end-to-end using AES256-SHA over TLS
Wireless
Wi-Fi – 802.11 b/g/n @ 2.4GHz
Thermostat
Dimensions
Height: 5.7 in
Width: 3.8 in
Depth: 1.1 in
Display
LED display with capacitive touch buttons
Sensors
Temperature: +/- 0.4 F/0.1 ℃
Humidity: +/- 2%
Control Range: Complete Off, 5-30 ℃
Packaging
- Mysa Thermostat
- Electrical Box Mounting Screws
- Wire Connectors
- Installation Guide
Languages
- English
- French
Sign up for our mailing list to get exclusive deals and energy saving tips!
---
Copyright © 2019. Mysa Smart Thermostats. All rights reserved.